Mistral 3700 GT I
---
1/383 Made

Matching colour " Oro Kelso"

Original interior with beautiful patina
Sold
Inquire now
Share this car
Named after a cold northern wind of southern France, it was also the first in a series of classic Maserati cars to be named after a wind (the Ghibli, Bora, Khamsin, Karif, Shamal and Levante would follow).
The bodywork was designed by the well-regarded car designer Pietro Frua who was Director of styling at Stabilimenti Farina as early as age 22. The Mission he had in mind for the Mistral was clear, it was to be an icon that would not soon be forgotten. Despite not having a typical "Frua line" many of his designs exhibit a bold but balanced blend of elegance and restrained aggression: his cars do not look garish at all, but just wait until you get behind the wheel!
Despite its commercial success, as with many Italian sports cars of the era, few examples were built. This Mistral is only one of 383 coupes with the 3.7-liter engine, making it a rare sight both on the road and at classic events.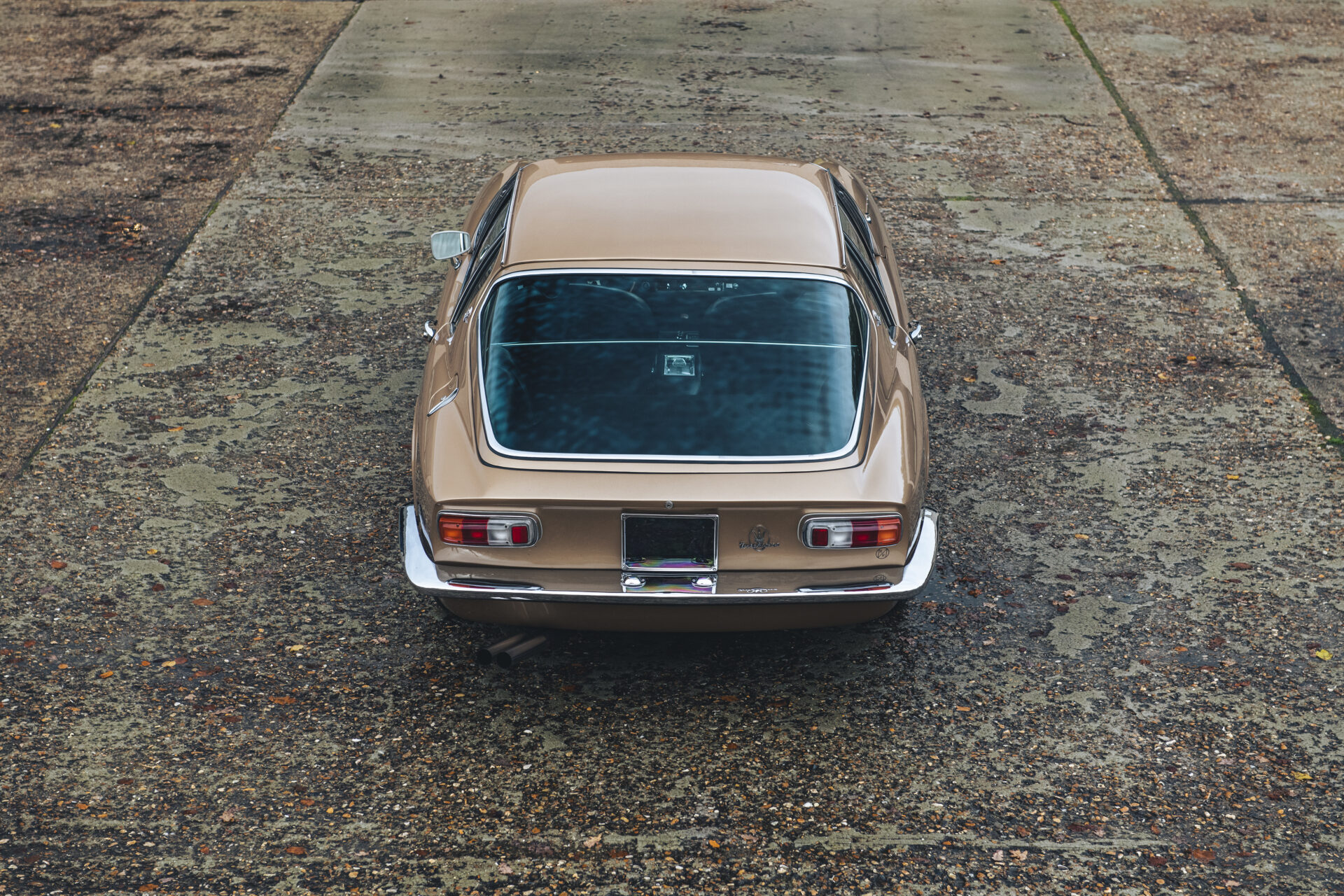 Our '64 Maserati Mistral Coupe features the 3.7-liter engine that made the Mistral the most powerful GT in the Maserati lineup for 7 years. The engine is one of the best examples of a purebred Italian straight six straight out of the '60s. With a displacement of 3.7 liters, dual overhead camshafts and semi-circular heads, the powertrain can produce a whopping 250 hp and 283 Nm of torque. Make no mistake, despite the powerful engine, the Mistral feels very light on the wheel and is immensely pleasant while driving. The car was equipped with the highly coveted and original "Borani" chrome wire wheels that also perfectly match the look and offer just that touch of extra character to the car.
The beautiful lines of the bodywork come out perfectly under its original matching colors "Oro Kelso" and together with the black leather interior form a stylish yet sporty whole. It seems as if the interior is completely focused on the driver, the still original interior is exceptionally comfortable and shows a beautiful yet original patina, the delicate gearshift and the slim steering wheel fit perfectly in the hand so everything is thus present to be able to both tear through the corners during a sporty rally or drive and also to enjoy at sunset a Sunday drive with the necessary comfort and space. The best of 2 worlds combined in one beautiful piece of craftsmanship.
This car has all the aspects a true collector is looking for but can also capture every heart of a true pilot.
Are you looking for an Italian wolf in sheep's clothing that combines the best of 2 worlds and will absolutely not disappoint you? Then come discover this Maserati Mistral now at Rock 'n Roll Classics!